Accounting Officer Recruitment at Oando Plc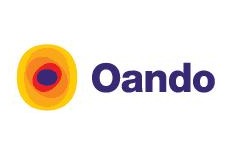 Oando Plc 
is recruiting for
Job Title:  Accounting Officer- Month-end Analysis & Consolidation
Department Finance
Vacancy Description
The Accounting Officer – MIS works with the Finance Manager for financial performance reporting in line with company's strategies.S assist in budget gathering, collation and analysis.
SPECIFIC DUTIES & RESPONSIBILITIES
Operational
Audit management for both interim and final audits.
Development of intelligence based dashboards for monitoring key performance indicators on periodic basis.
Business Segment Reporting
Cost Management: Preparation of Monthly and Weekly Operating And Capital Expenses Report
Competition intelligence reporting.
Budget Planning & Management.
Writing minutes for operations and EXCO meetings.
Organizing operations and EXCO meetings.
Ensure documentation and appropriate filing of documents in line with company and ISO standards.
Liaise with business units to ensure requirements are met.
Other duties as assigned by Finance manager.
QUALIFICATIONS & EXPERIENCE
– 1st degree in Finance, Economics or Accounting.
– Professional Accreditation (ACA)
– 1-3 year experience in Finance function preferably in the downstream Oil & Gas sector
KNOWLEDGE & SKILLS REQUIRED
– Oil & Gas Industry Dynamics
– Product Knowledge
– Foreign Exchange and Money Markets
– Finance & Investment Management
– Assets and Liabilities Management
– Financial Analysis and Interpretation
– Portfolio Management
– Networking
– Negotiation
– Business Performance Monitoring
– Relationship Management
– Leadership/Supervisory
– Team playing
– Oral & Written Communication
– PC Utilisation
Application Closing Date August 8, 2011