Business Optimization & Transformation Manager: Oando Plc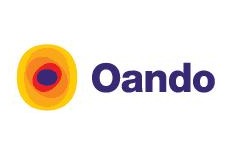 Oando Plc
 is one of Africa's largest integrated energy solutions providers with a proud heritage. It has a primary listing on the Nigerian Stock Exchange and a secondary listing on the Johannesburg Stock Exchange.
Job Title: Business Optimization & Transformation Manager
Department: Information & Technology
Overall Purpose of Job:
To design and develop business solution using optimization strategies as well as technology to reduce operational cost, enhance EBITA, ensuring the organization identifies and executes world class operational approaches.
As part of the BPO&T team the individual will be accountable for leading multifunctional teams within the business to deliver strategic business improvements, the individual should be able to manage 3 sizable projects all at the same time.
Responsibilities:
Work with the business Entity and shared services heads to develop business solution to operational issues as well providing an associated cost or revenue benefit
Using innovation and industry best practice to develop continuous improvement strategies to deliver world class business / operational approaches to enhance Oando's competitive advantage
Developing detail execution plans taking into consideration project risk and critical success factors, to realize agreed solutions
Identifying technology gaps and providing a business case for the use of technology to increase Oando's competitive advantage
Reporting project(s) progress at an executive level, highlighting support requirements to achieve the desired results.
Review of software solution for business operational issues
Managing UAT interfaces for successful implementation of new software and upgrades
Design and implement change management approaches including training and coaching methodologies to ensure sustainability of implemented solutions
To coach and develop business analyst to become execution specialist
To spearhead Technology research and its application across the Oando Group, Thus including specific entity requirement for the future
Support in developing a Technology 5 year plan for each of the Entities and the group.
Person Specification:
A good University degree in computer science and or business management, an MBA is desirable
5-7 year experience in business analysis / business optimization
Ability to travel and work at different locations
Required Competencies:
Excellent engagement skill at senior to lower levels in the organization.
Excellent communications skills, ability to confer message Via oral presentations or written reports
Proven analytical and problem-solving abilities
Able to develop execution plans based on clear and articulate solutions
Ability to re-engineer / optimize processes taking into consideration technology.
Ability to translate users requirement into a technology solution
Ability implement innovative solution taking into consideration change management
Comment on this Job