Graduate Trainee 2010: Oando Nigeria Vacancy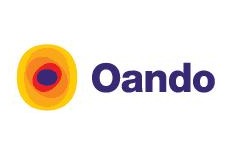 Oando Group Plc is Nigeria's leading indigenous oil company with investments spanning the entire energy value chain. At Oando, we are always on the look out for highly skilled, enthusiastic and dedicated people who can contribute to our continuing success. We understand that to a large extent, the ability of company to be successful depends greatly on human resources.
Oando Group is currently recruiting fresh and talented graduates for its Graduate Trainee Programme.
The Graduate Trainee Programme is designed to develop tomorrow's leaders today and guarantee a constant stream of highly skilled and professional employees with a good understanding and commitment to the Company's vision and mission.
Subsequent to a highly competitive selection process, short-listed candidates will undergo a structured, broad-based training programme involving formal learning and on the job attachments for 12 months. At the end of the programme, successful candidates will be considered for permanent positions in the company.
Requirements:
Prospective candidates will be professional, passionate, ambitious and able to demonstrate a high level of integrity. They will be team players, who have respect for other team members and must possess the following:
Bachelors or Masters Degree with minimum of Second Class Lower Division (2.2) in any of the following areas/disciplines:
Engineering, Sciences, Social Sciences, Arts, Accounting & Business Studies
NYSC Discharge Certificate
Minimum of 3 'B's AND 2 'C's in WASC, SSCE OR GCE 'O' Level in one sitting, which MUST include Mathematics and English.
Age: Not older than 26 years by the 31st of December 2009.
The programme is open only to graduates who completed their Bachelor's degree studies in the last four years.
How to apply:
If you are interested, kindly go to www.brassconsulting.net/gtp and complete the application form. Also attach a copy each of your:
Bachelor's degree and
WASC/SSCE/GCE Certificates only
NB:
The deadline for submission of all applications is Tuesday, 3rd, November 2009. Only short-listed applicants will be contacted through their email address and/or by SMS to the telephone number provided.
Click here to apply online.
Comment on this Job