Graduate Treasury Analyst Vacancies at Oando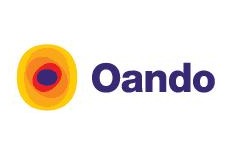 Oando Plc is one of Africa's largest integrated energy solutions providers with a proud heritage. It has a primary listing on the Nigerian Stock exchange
Vacancy Title Treasury Analyst
Department Finance
Date Published Sep 26, 2011
Closing Date Oct 3, 2011
Vacancy Description
The Treasury Analyst is responsible for the day to day activities of the Treasury Unit i.e. payments, receipts and general treasury operational activities.
SPECIFIC DUTIES & RESPONSIBILITIES
Operational
Payments:
-Raising of Payment vouchers (via Account payables).
-Online funds Transfer of Payments.
-Preparation of Weekly payables report/ Ageing analysis of Vendor
And recommend urgent payments to Asst. Treasurer
Record Keeping/ Filing:
-Filing of all Bills / internal documents for payment processes
-Filing of all banks correspondences/facility agreements
Petty Cash payment:
-Maintain the petty cash system and regularly process petty cash claims.
-Monitoring of Credit cards to units and re-imbursement of Petty cash.
Performs other assigned duties as delegated by the Asst. Treasurer & Treasurer.
QUALIFICATIONS & EXPERIENCE
1st degree in Finance, Business Administration, Economics or Accounting or any Social Science discipline.
KNOWLEDGE & SKILLS REQUIRED
Cash Management Skills / Documentary skills
Financial Accounting
Comment on this Job