Latest Oando Nigeria Job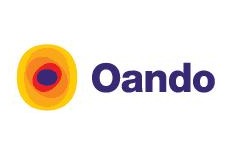 Oando Plc is one of Africa's largest integrated energy solutions providers with a proud heritage. It has a primary listing on the Nigerian Stock Exchange and a secondary listing on the Johannesburg Stock Exchange.
Job Title: MANAGER, RETAIL ENGINEERING
Department Operations
Job Vacancy Description
Oando Marketing's Operations department requires a suitable qualified candidate to fill the under listed position.
JOB SUMMARY- MANAGER, RETAIL ENGINEERING
The position incumbent reports to the Manager Engineering and is responsible for overseeing & co-coordinating Retail Engineering functions; including, construction and maintenance of Retail outlets, Retail Network Equipment and Architectural Brand of the Company.
In addition the Manager, Retail Engineering has oversight responsibility
for Retail Engineering Projects and Supervision.
SPECIFIC DUTIES & RESPONSIBILITIES
Strategic
Formulate policies and procedure for process control and utilization of company Facilities and Equipment.
Ensure that the service delivery of the Retail Facility Maintenance team, and Retail Network maintenance activities being offered to other business units / Departments meets agreed Standards and customer satisfaction levels.
Ensure that all Engineers within the team have agreed objectives, performance reviews, coaching and appraisals.
Understand future business needs, prepare and implement Retail Engineering strategy to meet those needs.
Develop viable Retail Network maintenance/replacement strategy that will facilitate company wide operational efficiency.
Operational
– Responsible for liaising with all of the internal customers to agree service deliverables.
– Retail Engineering service standards compliance management
– Retail Engineering Supply Chain Management
– Oversight responsibility for the end-end life cycle of all Retail Outlet (RO) projects
– Review Project plans and lay out Equipment & Facility repair work for all (RO)
sites nationwide using diagrams, blueprints, maintenance manuals, and schematic diagrams.
– Ability to Diagnose Civil, Structural Architectural, Mechanical, Electrical & Electronic problems and determine how to correct them, checking standard blueprints, Oando's Specifications, Retail Equipment Maintenance Manuals, Manufacturer's manuals, and parts catalogs as necessary.
QUALIFICATIONS & EXPERIENCE
– 1st degree in Engineering
– Membership of Nigeria Society Of Engineers or equivalent
– Minimum of 9 -10 years of experience, 5 of which must be in Supervisory or equivalent capacity in a reputable organization
KNOWLEDGE & SKILLS REQUIRED
– Oil & Gas Industry Dynamics
– Architectural & Engineering Design Interpretation
– Engineering material, costs & Specifications
– Engineering and Technology — Knowledge of the practical application of engineering science and technology. This includes applying principles, techniques, procedures, and equipment to the design and production of various goods and services.
– Design — Knowledge of design techniques, tools, and principles involved in production of precision technical plans, blueprints, drawings, and models.
– Public Safety and Security – Knowledge of relevant Equipment, policies, procedures, and strategies to promote effective immediate local environment, state, or national security operations for the protection of people, data, property, and institutions.
– Project Management
– Creativity & Innovation
– Organization/Administrative competency.
– Relationship Management
– Leadership/Supervisory
– Team playing
Application Closing Date: November 10, 2010
CLICK HERE TO APPLY (Note you will be required to login)