Oando Energy Services Recruits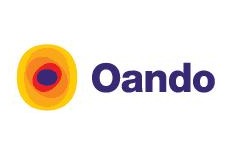 Oando Plc markets petroleum products. The Company also sells lubricants, LPG, bitumen, insecticides, and chemicals, Products are sold in Nigeria and marketed via subsidiaries in Togo, Ghana, Benin and Liberia. Oando further distributes natural gas through its subsidiary Gaslink. Oando is involved in oil trade, transport, and energy services via joint-ventures.
Oando Plc, Africa's leading integrated energy solutions provider is currently seeking an experienced professional to fill the position of Business Development Officer:
Job Title: Business Development Officer
Overall Purpose of the Position: The position holder will be an integral team member supporting the Management of customer accounts and growing sales.
Job Responsibilities:
Support the development of new accounts for OES products and services
Coordinate OES' response to tenders and manage the entire tender process
Maintain company's relationship with client and regulatory bodies (NAPIMS and DPR)
Establish a working relationship with the Nigerian Content Development Board and ensure company-wide adherence to OES' Nigerian Content Policy
Facilitate the development of partnerships and alliances that promote growth of OES business
Work closely with Business Development Manager to strengthen key business and sales strategies
Support each service function in developing and delivering on sales budget
Prepare and maintain a database of routine call reports, sales reports and forecast
Support Business Development Manager in identifying new business opportunities and in the preparation business plans
Monitor industry activity, carry out research and prepare regular reports to enable OES make sound business decisions
Position and person Specifications
A good university degree.
Minimum of 2 years relevant work experience (post NYSC)
Demonstrated ability of oral and written communications
Extensive oilfield contacts and high level business acumen
Excellent communication and interpersonal skills
Professional appearance and demeanor
This position requires an individual with exceptional leadership and managerial skills.
Deadline for all applications is 26th November 2010.
Please note that only shortlisted candidates will be contacted
Comment on this Job