Oando Jobs in Nigeria: Inventory Management Officer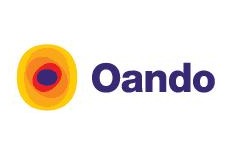 Oando PLC is one of Africa's largest integrated energy solutions company with primary listing on the Nigerian Stock Exchange and a secondary listing on the Johannesburg Stock Exchange.Oando Nigeria is currently recruiting for
Vacancy Title: Inventory Management Officer
Department: Procurement & Services
Job Description
Oando PLC is currently seeking an Inventory Management Officer with a Minimum of 3 – 4 years experience within a reputable and structured business environment, with a degree in engineering, business administration or supply chain management.
Please note that candidates with 0 – 3 years work experience will be required to pass the SHL online test before being considered for interview.
JOB SUMMARY
To deliver Group- wide Inventory Management and Inventory Control services required to maintain the highest standards of inventory accuracy and efficiencies. Coordinate all planning data in Oracle to facilitate the supply of materials in the right quantity and quality. Ensure all warehouses operate on a common platform to achieve high inventory accuracy and minimal obsolesces in a cost effective manner.
SPECIFIC DUTIES AND RESPONSIBILITIES
Strategic
• Provide strategic direction for Group-wide inventory management practices.
• Develop entity inventory management plans and assist in setting/managing min-max levels and manage overall inventory value.
• Creating, implementing and enforcing the necessary Group policies, procedures, systems and controls to ensure consistency in warehousing procedures and operations..
• Develop inventory management plan and execute for the Head Office warehouse including, stationary program.
Operational
• Oversees or participates in the various activities relating to stock control in the warehouse or supply storehouse.
• Collates and compiles data for the preparation of the annual operating budget
• Supports the development of, and implements goals, objectives, policies, procedures, and work standards in coordinating and maintaining inventory accountability and inventory control;
• Develops and/or modifies work standards accordingly, and directs the implementation of modified/revised work standards.
• Coordinates and/or oversees the process of recording item codes/numbers, description of item including model and serial number, acquisition date, cost, location, etc.
• Coordinates and participates in annual stock inventory, spot-checking items in all store locations, assisting internal and external auditors.
• Works with the Company's computerised inventory system, reviews usage data to adjust stock levels to meet demand, and performs and reconciles a preliminary end of the year inventory prior to annual audits.
• Prepares a variety of detailed warehousing and inventory management reports and records for the use of various stakeholders.
• Coordinates and performs PO receipt process when goods/services are confirmed as delivered.
• Issuance of materials requested through move order
• Reorder stationeries as needed to manage stock levels appropriately
Performs other duties assigned by the Head, Procurement from time to time.
• Provide support in the registration and protection of trademarks for the Group
Application Deadline is September 2, 2010
CLICK HERE to Apply Online (Note you must be logged in/registered to view details and apply)