Oando Nigeria Plc recruits Architect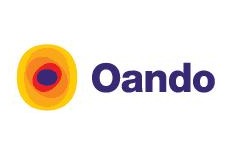 At Oando, we are always on the look out for highly skilled, enthusiastic and dedicated people who can contribute to our continuing success. We understand that to a large extent, the ability of company to be successful depends greatly on human resources. Oando Nigeria Plc recruits:
JOB TITLE
ARCHITECT
DEPARTMENT
PROCUREMENT & SERVICES
DESCRIPTION
FUNCTIONAL AREA:
Design & Co-ordination Project Management
REPORTS TO: Services Manager Responsible For: Interior Design,
Interior Fit outs, Space Planning Overall
PURPOSE OF JOB: Design development and design team coordination,
Project Management
RESPONSIBILITIES:
• Assisting in the preparation and development of project briefs •
Preparing outline proposals , detailed designs and construction
drawings etc • Preparing sufficient production information for
consultants and specialists to develop their proposals, coordinating
these and integrating them into the overall scheme • Coordinating and
directing the design and project management process • Advising on the
need for statutory and other consents , and preparing sufficient
information for sub-contractor tendering • Managing the overall budget
for projects • Liaising with the procurement team and advising on the
appointment of contractors and vendors • Inspecting the works
throughout the construction process to ensure quality objectives are
achieved • Visiting manufacturer's workshops /factories as necessary •
Assisting in the preparation of as built drawings ,
operating/maintenance manuals etc • Developing and maintaining a
fittings and fixtures and furniture database for the department
company.
KEY PERFORMANCE INDICATORS:
• Ability to deliver design solutions on project within short time
frame • Ability to manage diverse team of specialists • Ability to
develop and maintain design database • Adherence to Nigerian building
codes and Oando Safety guidelines
PERSON SPECIFICATION:
• Bachelors in Architecture • Minimum 5 years work experience
(Residential and Commercial Project Preferable) • Registration with
NIA
REQUIRED COMPETENCIES:
• Good superior oral and written communication skills • Good superior
flair for design • Understanding of various design and construction
issues • Project Management skills including Ability to develop
project plans and schedules • Good understanding of technical
operations • Establishing and maintaining good interpersonal
relationships
DATE PUBLISHED
JUN 24, 2010
CLOSING DATE
JUL 9, 2010