Oando Nigeria Recruiting: Lubes Technical Manager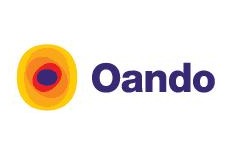 Oando PLC is one of Africa's largest integrated energy solutions providers with a proud heritage. It has a primary listing on the Nigerian Stock Exchange. Oando Plc, Africa's leading integrated energy solutions provider is currently seeking an experienced professional to fill the vacant position below:
Vacancy Details
Vacancy Title: Lubes Technical Manager
Department: Lubes
Closing Date: Apr 18, 2011
Vacancy Description
Oando Marketing is currently seeking a Lubes Technical Manager who is primarily responsible for developing and executing plans to meet the target for marketing Oando's lubricants. Determining lubricants prices for both retail and commercial sales in line with the company's minimum budgeted margins/Ltr and market competitions and also responsible for periodic reviews. Creating product awareness and driving the sales of lubricants in line with Oando's goals and objectives
(Note: All candidates with less than 3 years post NYSC will be required to pass an aptitude test before they can be considered for interview)
SPECIFIC DUTIES AND RESPONSIBILITIES
Develop strategies and plans for the nationwide development of Lubricants and related service offerings
Develop cost efficient formulations, that meet customers' needs and maximize the company margins
Plan, direct and coordinate customer service strategies and manage customer relationships
Provide approved price discounts and distributors' prices for product sales.
Provide up to date technical data and information on formulations and blending programmes for lubricants
Monitor market trends, competitor activities, consumer preference and position Oando's lubricants accordingly
Actively identify and initiate new/additional products development initiatives for various target consumer markets.
Liaise with technical partners for formulation, production of additional lubricants to meet international standards
Create product awareness and lead marketing promotions programme
Acquire new customers through new product development
JOB REQUIREMENTS
A good university degree in Mechanical Engineering or related fields
Minimum of 10 years post graduation and relevant experience, 5 of which must be in a supervisory/managerial or equivalent capacity in a reputable organization.