Oando Plc Vacancies: Corporate Finance Manager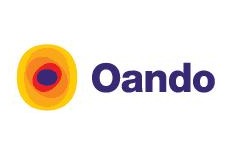 Oando is the nation's leading oil retailer, we sell and distribute one in every five litres of petroleum products in Nigeria via our over 500 retail outlets and other strategic assets like our 2 lubes blending plants, 3 terminals, 9 LPG filling plants and we are still counting.
Oando currently seeks suitable and experienced professionals for the role:Corporate Finance Manager.
Overall Purpose of the Position
• Preparation and review of the 5 year business plan, significant input into the annual budget process, project finance and fund raising activities.
Responsibilities
• Assist in the process of assessing the validity of assumptions underpinning the 5 year business plan;
• Creation of a short to medium term financing strategy document that supports the business plan and strategy of the company;
• Work closely with the Head, Corporate Finance and divisional CEOs to create performance indicators and financial metrics that can be extrapolated into an extensive financial model;
• Help define Group /Divisional capital allocation policy based on strict adherence to balance sheet management and create a corporate calendar for key financial reporting deadlines.
Position and Person Specifications
• A good University degree (minimum 2.1) with an MBA or MSc from a reputable institution.
• Possession of a professional accounting qualification will be an added advantage.
• 8 -13 years of relevant work experience preferably in the Financial services industry. Prior Investment Banking experience preferred and exposure to Oil and Gas transactions will be an added advantage.
• This position requires an individual with exceptional/analytical and excel skills.
How to Apply
All resumes should be forwarded to: [email protected] . Only shortlisted candidates would be contacted.
Deadline: 23rd February, 2010.