Oando Plc Vacancies: Financial Controller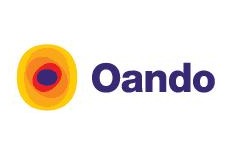 Oando Plc is always on the look out for highly skilled, enthusiastic and dedicated people who can contribute to our continuing success, they are currently seeking experienced professionals for the role: Financial Controller.
FINANCIAL CONTROLLER
Overall Purpose of the Position
• The position holder has oversight for business monitoring and performance management; financial accounting and reporting;
Responsibilities
• Assist in articulating a clear strategy for statutory financial and management reporting; Oversee preparation, consolidation and rendition of Group management accounts on periodic basis;
• Initiate, design and communicate an efficient financial modeling tool for the budgetary process to aid planning and forecasting;
• Perform cross operating company analyses against pre-defined key performance indicators to identify key revenue projection drivers;
• Design financial models and forecasts to support acquisitions, share swaps and divestment decisions;
• Develop and implement the Group reporting model to meet GAAP standards and rendition of quarterly financial performance, of the Group in local (SAS) and IFRS formats.
Position and Person Specifications
• A good University degree (minimum 2.2) with an ACA or equivalent qualification from an internationally recognized accounting body.
• Possession of a good MSc/MBA degree will be an added advantage,
• 8 -13 years of relevant work experience, 5 of which must have been at a middle to senior management level
• This position requires an individual with exceptional analytical and managerial skills.
How to Apply
All resumes should be forwarded to: [email protected] . Only shortlisted candidates would be contacted.
Deadline: 23rd February, 2010.
Comment on this Job