Advance Your Career by Working for Reputable International Corporations – Up to 60% UNICAF Scholarship
The UNICAF Scholarship Programme is one of the most generous scholarship programmes available for African students and provides opportunities for studies online towards undergraduate and postgraduate programmes from University of South Wales and from Unicaf University at a much lower cost.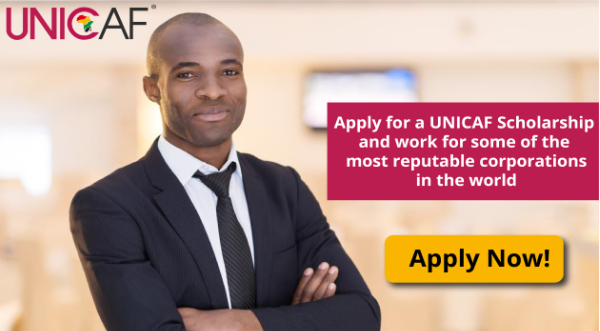 Hello, 
Through a UNICAF Scholarship you will have the opportunity to earn an internationally recognised degree through which you can advance your career by working for reputable international corporations.
 Apply for an up to 60% UNICAF Scholarship and save over $10,000
UNICAF's partnerships with select universities, offer you a variety of degree programmes at Bachelor's, Master's or Doctorate levels.
Work for some of the most reputable corporations in the world
Join UNICAF and become one of our success stories like Adimoneyemma Ifeanyi David, who is currently working for Keystone Bank in Nigeria. This is what he has to say.
UNICAF is a global delivery partner of the University of South Wales for online degree programmes.
Anybody asking you to pay money to schedule your interview or offer you job may be a scam