Graduate Health Safety Officer Jobs by Oando Nigeria Plc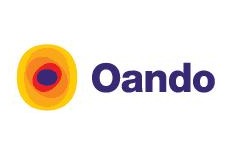 Oando Nigeria Plc is currently seeking a Calibration Engineer.
Job Title:  Health Safety Officer
Department: EHS
Vacancy Description
Oando Marketing Limited is currently seeking an Health Safety Officer who will be reporting to the EHS Supervisor and providing leadership, vision and direction to achieve the company's goal of an incident free culture ensuring that employees in Onne Terminal follow safe work procedures and comply with other EHS standards and regulations in day to day operations.
Specific Duties and Responsibilities
Risk/ hazard inspection of worksites, Terminals, Plants, Head Office as applicable.
Document all accident / incident reports as they occur.
Collate and generate accident/ incident/HIR's monthly reports and statistics.
Collate and document all NC's arising from audits, facility inspections, mgt review, EHS meetings, drills, third party complaints etc in the action tracking system (ATS) data base. Monitors close out date and prompt action owners.
Maintain the departmental documentation/records and ensure effective document/record control is in place.
Coordinate communication between Head Office and any affected facility during time of emergency.
Ensure that all staff comply with the company EHSQ policy, guidelines and standards.
Supervise all maintenance work being carried out within the terminal, work locations etc as applicable to ensure it is in line with the safety policies.
Identify all unsafe practices and conditions at the terminal & work locations and correct them where applicable.
Help in creation EHS awareness among all staff by collecting material for EHS tips.
Participate in EHS – MS audits/facility inspections
Perform other functions as may be assigned by immediate supervisor.
Job Requirements
A good university degree in Engineering, Environmental/ Sciences.
0 – 3 years safety and environmental experience related to the applicable industry; be familiar with environmental management systems Result-orientation
Good all-round knowledge of project EHS requirements
EHS leadership experience and skills
Experienced in Risk Assessment
A detailed understanding of the hazards associated with Oando's operations.
Experienced in Accident Investigation and Root Cause Analysis
EHS Management System implementation and operation experience
Application Deadline
9th February, 2011

Method of Application
Interested and qualified candidates should apply online
NB: You need to have existing account or create new account on the Oando Recruuitment Portal
Click here to view Job and Apply Online