Ondo Nigeria Plc: Graduates / Experienced Lab Asst.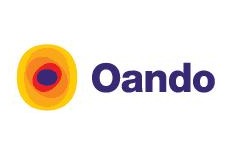 Oando plc, through its subsidiaries, provides integrated energy services in Nigeria and internationally. It markets a range of refined petroleum products, including premium motor spirit, automotive gas oil, dual purpose kerosene, aviation turbine kerosene, low pour fuel oil, lubricating oils and greases, insecticides, bitumen, chemicals, and liquefied petroleum gas. Ondo Nigeria Plc: Graduates / Experienced Lab Assistants
Vacancy Title: Laboratory Assistant
Department: EHS
Vacancy Description
Oando Marketing's EHS department requires suitable qualified candidates to fill the under listed position. Please note that candidates with between 0-3 years post NYSC experience will be required to pass the SHL on line test as criteria for being selected for panel interview
JOB SUMMARY
The Laboratory Assistant primary responsibility is in assisting the Plant Chemist in ensuring effective daily Laboratory operations
DUTIES & RESPONSIBILITIES
Carry out detailed analysis of all white products in the Terminal Daily before loading to ensure that the products meet minimum specification.
Sample from vessels at jetty and carryout detailed analysis of samples to determine the Quality of cargo before receipt into the storage tanks in the terminal
Sample and carry out detailed analysis of specialty products whenever available.
Recertify all loaded trucks to ensure product quality before dispatch
Issue Certificate of Quality to all loaded trucks before they leave the terminal.
Part of the inter-face clearance team to ensure no contamination of product.
Submission of product samples to third party laboratories
Ensures effective Housekeeping
Perform other duties as assigned by the Plant Chemist.
KEY PERFORMANCE INDICATORS
Timeliness in dispatch
Improved service delivery
Accuracy and reproducibility of results given
Nil incidence of Quality related issues
QUALIFICATIONS & EXPERIENCE
A Degree in Chemistry or other related discipline with at least second class lower division.
Minimum of 0-3 year relevant Laboratory experience
REQUIRED KNOWLEDGE & SKILLS
Accounting
Business process and Organization
Company History, vision and strategic direction
General Business Knowledge and acumen
Product knowledge
Customer focus and Service Orientation
Oral and written Communication
Health and Safety Management
Team work
Creative & Innovative
Interpersonal Relationship
APPLICATION DEADLINE
30 September, 2010
They are also Looking for a Production Manager