2012 Graduate Positions: Oando Nigeria Plc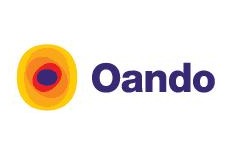 Oando Nigeria Plc is recruiting a fresh graduate to fill the position of Personal Assistant to the M.D/CEO.
Job Title: Personal Assistant to the M.D/CEO
Department: Admin
Job Summary
The Personal Assistant to the M.D/CEO is the principal officer responsible for the daily operation of the office of the Managing Director, providing comprehensive, efficient and confidential administrative support to the Chief Executive officer. Specific Duties & Responsibilities
Maintains comprehensive calendar including scheduling of appointments, travels, meeting and conferences for and on behalf of the Managing Director.
Handles all incoming and outgoing correspondence, prioritize in terms of urgency and redirect as necessary.
Co-ordinates meetings including preparation of agenda, taking minutes, circulating minutes prepared and follow up on action points agreed at the meetings.
Undertakes research and special projects as and when requested by the Managing Director.
Maintains and updates information and data system as necessary within the Managing Directors office including hard copy files system and electronic files.
Manages the travel Itinerary of the Managing Director as regards booking of flight tickets, booking of hotel accommodation and preparation of allowances.
Attends to all staff needs /requests and channel them to the appropriate services officers within the Group Office.
Processes maintenance requests of entire staff of the unit as the needs arise.
Manage the entire office by ensuring that the relevant personnel keeps every part including work tables, meeting room and the lounge clean and safe at all times.
Performs other duties as assigned by the Managing Director from time to time.
Knowledge & Skills Required
Oral & Written Communication
Confidentiality
Integrity
Reporting
Team playing
Administration
knowledge of local and international laws and regulations on oil and gas
Commercial/Negotiation.
Effective Presentations
PC Utilization (Excel, Word, Power Point, Database management).
Application Deadline
7th February, 2012
How To Apply
Interested and qualified candidates should:
Click here to apply online
Note: We noticed that candidates try to login to the Oando career portal as if they are logging to their email portal with the email and password of their email addresses. Candidates must register first with Oando Career portal before application. if you have registered before, just login when the page opens, otherwise just click "Click here to Register" at the Oando Career Portal. Registration is free.