Oando Nigeria Plc Recruits Corporate Secretariat Officer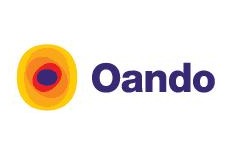 Oando is a fresh, energetic, service-oriented brand that has been launched to change the industrial and retail landscape of West Africa. Oando sets out to honour the heritage of West African business and culture. Whilst its position is World Class in every respect. At Oando, we are always on the look out for highly skilled, enthusiastic and dedicated people who can contribute to our continuing success. Oando Nigeria Plc Recruits Corporate Secretariat Officer
Vacancy Title: Corporate Secretariat Officer
Department: Governance Office
Vacancy Description
Oando PLC is currently seeking a Corporate Secretariat Officer with a first degree in Law and a minimum of two years post call.
Please note that that candidates with 0 – 3 years work experience will be required to pass the SHL online test before being considered for interview.
JOB SUMMARY
The Corporate Secretariat Officer is responsible for providing support to the Group Secretariat Manager to ensure the efficient administration of the Group Secretariat
SPECIFIC DUTIES AND RESPONSIBILITES
• Liaise with external solicitors and regulatory agencies to ensure corporate and statutory regulatory compliance with the Corporate Affairs Commission for all entities within the Group.
• Provide support in the maintenance of the Corporate Secretariat document management system and archives and ensure the safe custody of company seals and statutory books;
• Provide support in the registration and protection of trademarks for the Group
• Conduct periodic compliance audit to ensure continuous compliance of Oando Group and all its subsidiaries with laid down rules, laws & regulations of CAC.
• Respond to day to day request for corporate information on Oando and its subsidiaries
• Ensure Availability of accurate and up–to-date and comprehensive information on corporate and statutory records relating to the Group and its subsidiaries.
• Prompt filing of statutory and regulatory returns when delegated.
• Constantly review and research on subsisting and new international legislation and guidelines affecting the Group
• Obtaining and collating a wide range of information to assist the Group Secretariat Manager on assigned tasks
• Develop records management procedures for and monitor departmental compliance with them so that staff know how to use the records management system and the department has confidence that its records are controlled
• Ensure filing and retrieving information is done in accordance with departmental records management procedures so that staff can find the information they need quickly and easily.
• Provide support for special projects such as acquisition, restructuring and other strategic transactions of the Group.
• Perform other functions that may be assigned by GSM
Application Deadline is September 1, 2010
CLICK TO APPLY FOR THIS JOB VACANCY to Apply Online (Note you must be logged in/registered to view details and apply)