Graduate Account Payable Officers at Oando Nigeria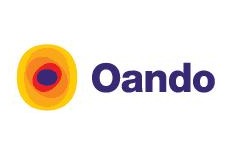 Oando Nigeria is recruiting for graduate Account Payable Officers.
Job Title: Account Payable Officer
Department: Finance
Job Summary
The Accounts Payables Officer is responsible for processing all third party and internal vouchers, staff expense claims as well as the coding of petty cash expenses.
Responsibility for reviewing and processing all expense statements are also essential job components.
Specific Duties & Responsibilities
Operational
Generating of invoices in Oracle for approved vendor's bills and staff claims and processing them in line with company's policy
Liaise with relevant Shared Service departments to ensure invoices are received on time for payment
Raising debit & Credit Notes as appropriate and ensuring appropriate journal entries are made in respect of various transactions involving Intra-company, Intercompany and suppliers.
Processing withholding tax (WHT), VAT and Payroll Deductions. Follow-up with banks for WHT receipt, credit note and evidence of filing of VAT with FIRS
Responsible for Cash office Functions, Including Daily Cash count and Float reimbursement
Monitoring of staff advances and inform payroll of long outstanding cash advances for recovery from staff salaries
Cary out Bank reconciliation, investigate and clear all outstanding Items
Review of Bank charges & Correspondence with Banks on refunds
Prepare financial reports, schedules and proof of relevant accounts in the general Ledger.
Prepare schedule of outstanding payments on daily basis and seek approval for payment.
Other Duties
Raise requisition on Oracle for necessary approvals
Maintain good documentation standard that assures ease of retrieval
Carry out other finance function as may be assigned from time to time by the Financial Accountant
Qualifications & Experience
1st degree in Finance, Accounting, Business Administration, Economics or any Social Science discipline.
1 – 2 years cognate work experience within a reputable and structured business environment
ACA will be an added advantage
Application Deadline
3rd March, 2011
Method of Application
Qualified and Interested candidates should apply using the link below:
Click here to apply online
Comment on this Job